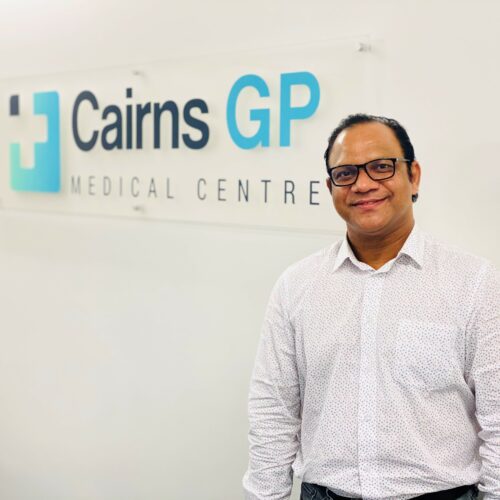 Dr Suresh Kesavan earned his Medical degree from India in 1994 and worked as a General Practitioner for a decade in several parts of rural India. In 2004, he worked for the National Health Service (NHS) in the UK for over a year. He earned his Fellowship from Royal Australian College of General Practitioners and has worked in Queensland for over a decade, including several years in rural and remote parts of Queensland. His varied experience affords him the ability to see many diverse populations and medical situations.
Dr Kesavan is also a Designated Aviation Medical Examiner (DAME) providing medical fitness medicals for pilots.
Dr Kesavan has been practising in Cairns for more than four years. He obtained his Advanced Certificate in Skin Cancer Medicine and Surgery from University of Queensland and has special interests in Skin Cancer Medicine and Surgery, Occupational Medicine and Teaching. Dr Kesavan particularly loves to travel, play a game of tennis and spending time with his friends and family.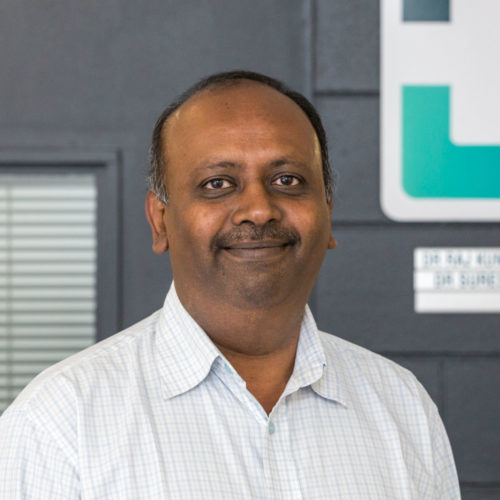 Please note as of the 14th May 2021 Dr Raj will no longer be working at this practice as he is relocating to Melbourne.
I have been working in Primary and Preventative Health Care since 1993. I did my training in India and have worked in East Africa, North Africa, Republic of Mauritius, and Republic of Jamaica.
I relocated to Cairns with my Wife and Daughter in 2006 where I have been working as a General Practitioner since 2006.
I love all aspects of General Practice with a special interest in Paediatrics (Child Health), Dermatology (Skin Conditions), Sexual Health Medicine and Tropical/Travel Medicine.
I love reading, history books or keeping up to date on the latest medical news.
I also love to travel but when I am at home I like to get my hands dirty in the garden.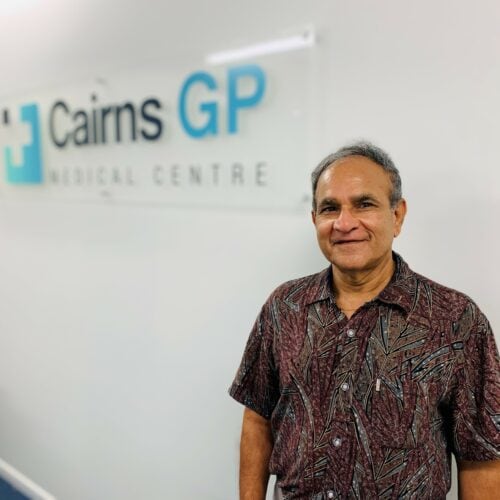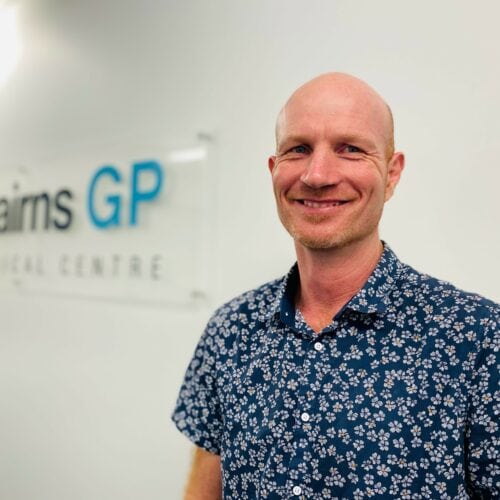 I was born and raised on the Atherton Tablelands and have been back in Cairns now for a few years. Previously, I have worked in Private Intensive Care Units and General Emergency Medicine in South East Queensland.
I have been working in General Practice for 6 years now and I have a particular interest in working with patient's on Mental Health, Well-being and Lifestyle modification skills.
Outside of work, I enjoy theatre, sport, cricket, squash, cycling and hiking.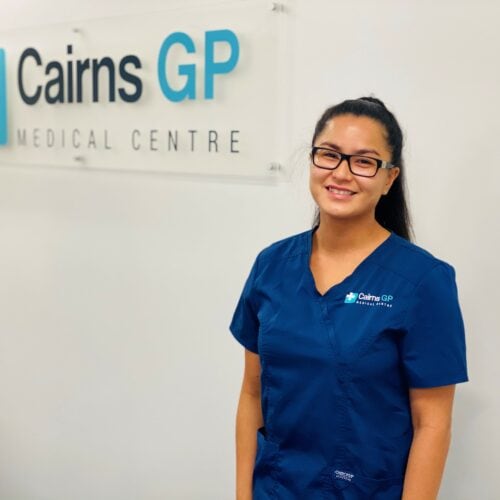 Vy attained her nursing degree from the Australian Catholic University and worked as a Registered Nurse in Melbourne in the Emergency Department and Respiratory and Infectious Disease Unit.
She is passionate about Nursing & Women's Health and committed to eminence practice and patient centered care.
Vy is also certified in cervical screenings providing essential health care to women.
Vy enjoys spending time with family and friends and also travelling.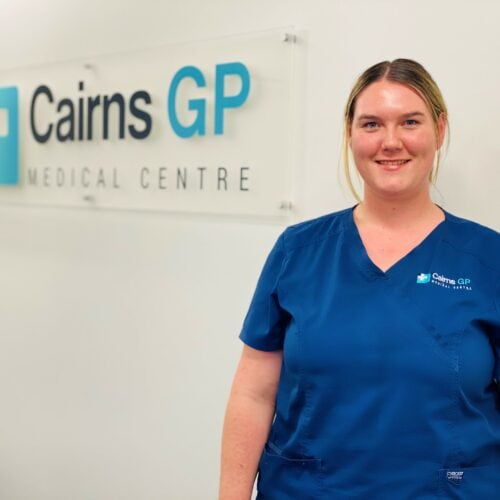 Jaclyn graduated from the University of the Sunshine Coast in 2018, receiving her Bachelor of Nursing Science.
In 2020, Jaclyn attained her Post Graduate Certificate in Nursing Advanced Practice at James Cook University.
Jaclyn has a strong passion for Indigenous health and mental health.
On her time off Jaclyn enjoys volunteering at Cairns SLSC and competing in IRB racing.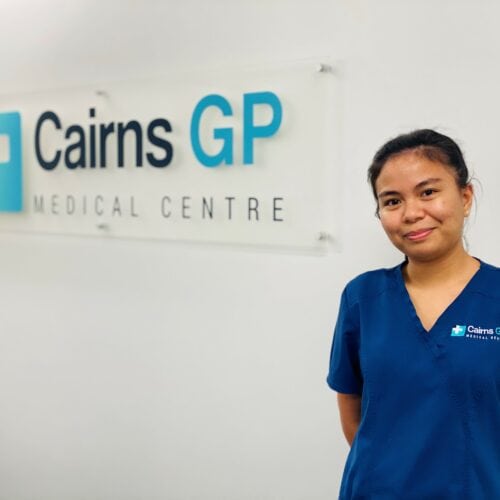 Ninian completed her nursing degree from James Cook University Cairns in 2019. She has special interest in Neonatal & Pediatric nursing, Antenatal care and Chronic disease Management.
She aims to attain her Masters degree in Advanced Nursing Practice to provide advanced care and demonstrate a high level in clinical decision making.
Ninian has a miniature dachshund named Lucy. She loves food, plants and travelling with her family.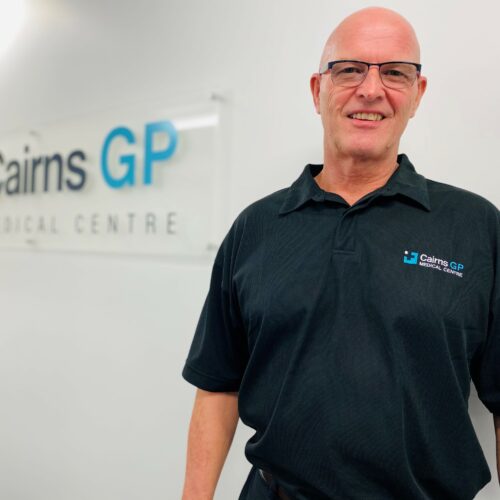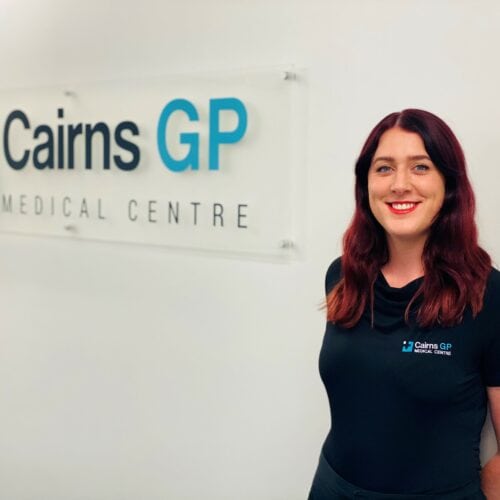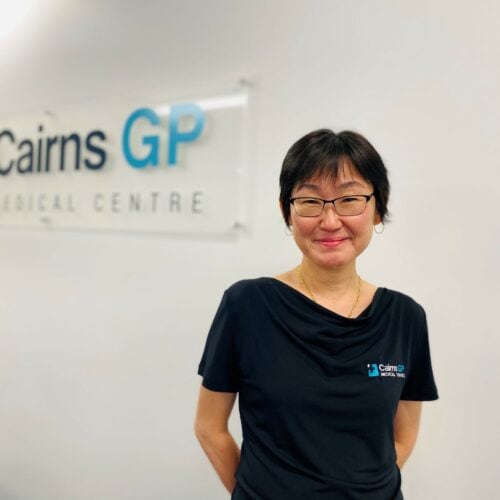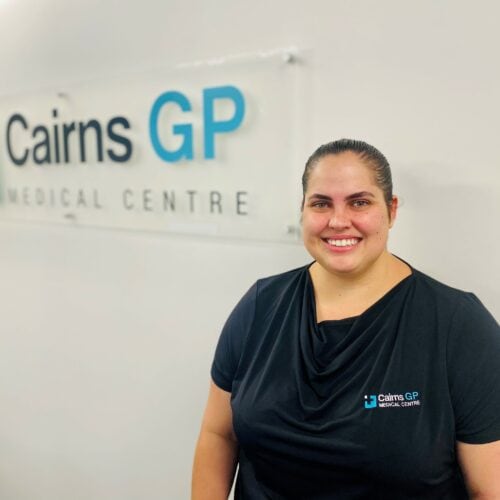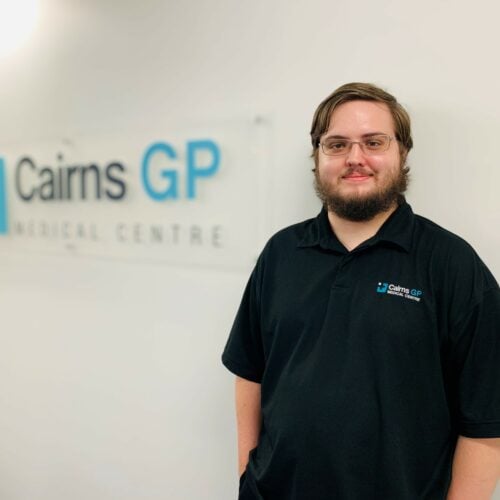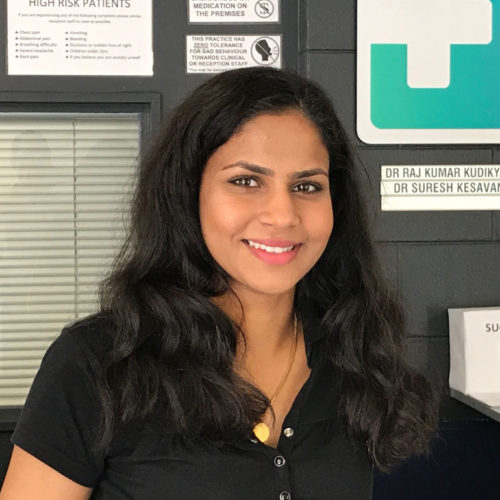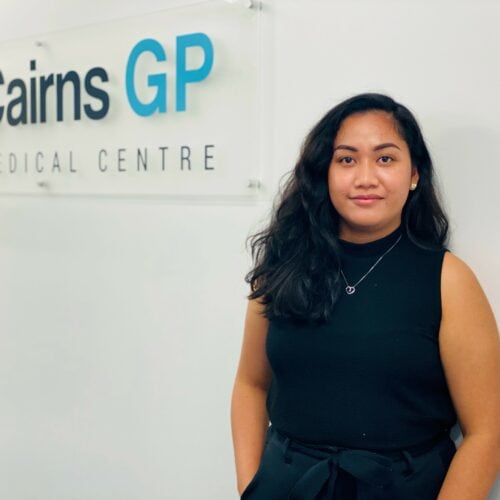 EXERCISE PHYSIO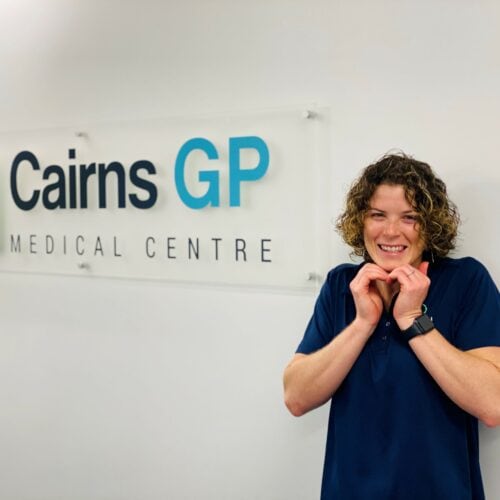 Shona is an Accredited Exercise Physiologist (AEP) that works within our team providing extensive knowledge, skill and experience in clinical exercise delivery.
Shona provides a Bulk-Billing service to patients with GP Management plans, and services to patients under WorkCover, DVA and NDIS.
Shona can help with the treatment and prevention of musculoskeletal injuries, cardiovascular disease, chronic pain, respiratory conditions, obesity, diabetes, different forms of cancers, depression and mental health conditions.
Shona enjoys spending time with her animals, teaching yoga and being outdoors.