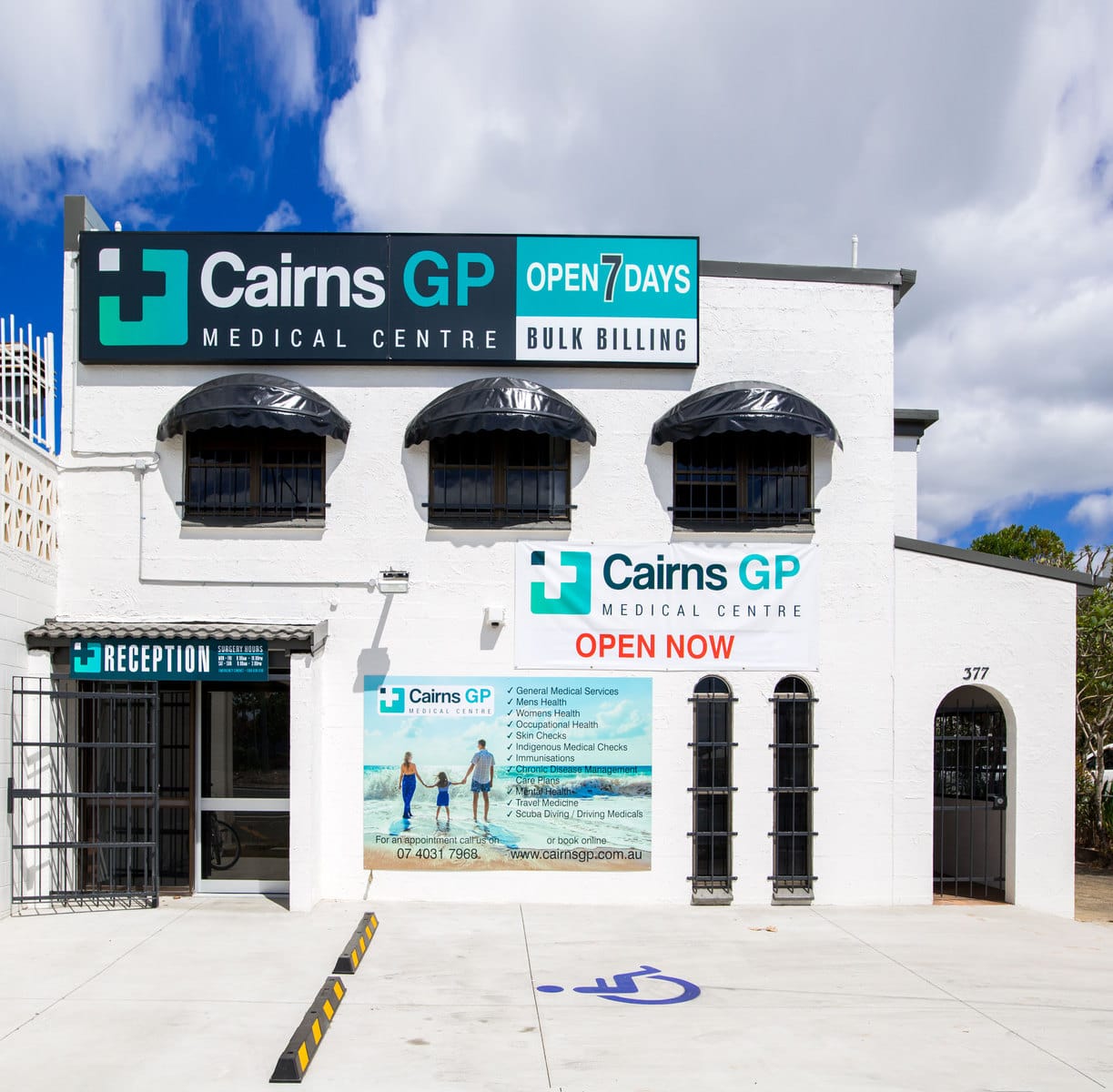 Contact Details
377 Sheridan St, Cairns North, Queensland 4870, Australia
PO Box 872 Cairns North QLD
Call (07) 40 317 968
Fax (07) 40 317 812
General Enquiries
Please do not use email to send medical information or requests such as medical results. Our preferred method of contact is by phone. Unfortunately, we can not respond to any requests by email that include personal medical information. Communication via email should only be used when requested by a staff member of Cairns GP Medical Centre.
Opening Hours
Monday – Friday 8:00am – 10:00pm
Saturday – Sunday 8:00am – 4:00pm
Public Holidays – 8:00am – 4:00pm
After hours service
An after hours service is provided by House Call Doctor. This is a bulk billed service and they can be contacted on 13 55 66.